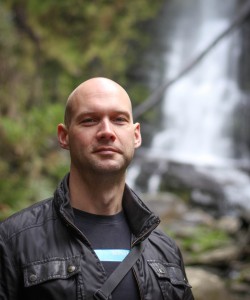 My name is Matthew Belleghem. I live in Melbourne, Australia.
For the first twenty-odd years of my life, Canada was my home. While there are many things to love about Australia, the crunch and squeak of freshly fallen snow and the clean, cool feeling of winter air in my nostrils won't ever be forgotten.
I like music, philosophy and exploring new things. I also like coffee. By day I lead a team of search consultants ("headhunters") for an executive search firm. On my own time, I am a student, a DJ, a musician and a semi-anonymous urban explorer.
Views expressed here are my own. For anything relating to my work in recruitment, the best place to look is my LinkedIn profile, which is here. Anything else relating to my online identity can be found by looking here.